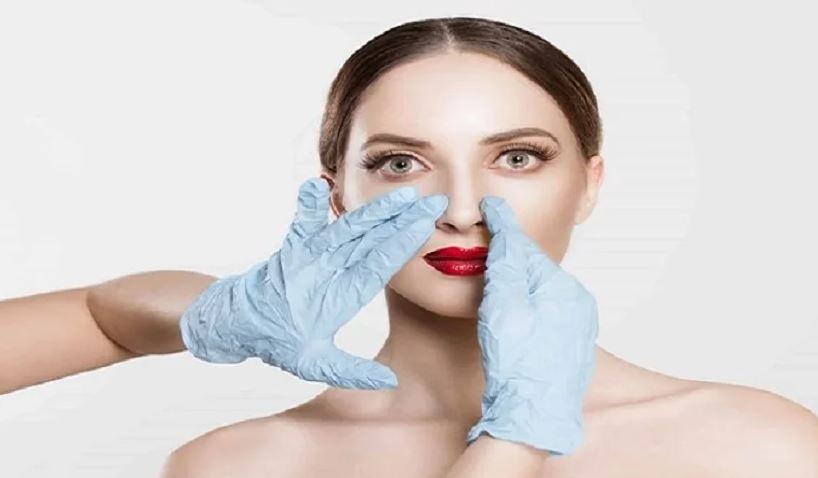 Science introduced cosmetic surgery to humans long ago and showed an artificially easy way to look younger & more beautiful. From removing excess fat from required body areas to the shaping of body parts, advancement in cosmetic surgeries has come a long way.
You might be familiar with several cosmetic treatments that are performed in today's time. Augmentation Mammoplasty, Facelift, Liposuction, Tummy Tuck are some of the most popular cosmetic surgeries prevalent in the market. These kinds of medical procedures have built trust in the minds & hearts of people because they have shown tremendous results over time.
Rhinoplasty is one of the most popular surgeries (Acc. to ASPS – American Society of Plastic Surgeons) which involves re-shaping of the nose. There is a general perception about the results of cosmetic surgeries; people expect that the very next day of the surgery, they will see complete final results. But this is not true in the case of any cosmetic procedure. Consider the case of hair transplant surgery; you will be able to see visible results after 6-7 months; however, the recovery time still differs. To know the expected result timing of Rhinoplasty, first of all, let us explain what this surgery is all about!
Rhinoplasty
Nose reshaping or rhinoplasty is a kind of cosmetic surgical treatment that helps you to get the desired shape of your nose. Apart from reshaping, improving breathing & changing the appearance of the nose are also some of the tasks involved in this. Commonly, people who have suffered multiple injuries on their nose in an accident go for rhinoplasty. There can be various other reasons why people opt for this procedure such as: not happy with the appearance of their nose, birth defect, cure breathing problems, etc. Coming to the medical process, it is done by modifying your upper part (bone) or lower part (cartilage) of the nose.
Suitable Age for Rhinoplasty – If you have decided to undergo nose reshaping surgery for enhancing its appearance, then you should wait for the right age to come. Doctors often recommend this treatment to candidates of above 17 years so that their nasal passage is fully grown. However, the appropriate age for Rhinoplasty is between 20-40 years. On the other hand, if you have some serious issues regarding your nose like breathing problems, then the surgery can be conducted at any time, considering all the precautions.
Rhinoplasty involves a delicate balance of technique and artistry. Many people wonder why some surgeries like Rhinoplasty take so much time to make the final results visible. Since it brings a lot of change to your nose area, you must not expect immediate results after surgery. You must see to the fact that post-operative care is a must and the recovery period can extend up to 12-14 months. You should keep in mind the following two basic steps of recovery and then expect a realistic result:
The first phase is visible swelling and bruising on the skin right after the operation. You will experience little pain and swelling around the nose area after the surgery, which will subside within 2-4 weeks.
The second phase lasts long and is the development of final results over time. As your healing process speeds up, the results of your rhinoplasty will be more visible. It also depends on how gently you treat yourself after the surgery. It is always recommended that in the initial healing stage, you must keep your nose away from the sunlight, stay away from crowded events, etc. Around 3 months after the surgery, most of the people will have little to no swelling. If you are a good observer, you might notice changes after 3-4 months. It is only after 12-14 months that your recovery period is almost over and the final results of your nose reshaping are visible.
So, it should also be noted that it takes sufficient time to get the desired results of Rhinoplasty, so you must not expect quick results. We at https://indiancosmeticsurgeon.com/ always recommend a full scheduled appointment before undergoing this surgery, where you can discuss your requirements, doubts with the experienced cosmetic surgeon.