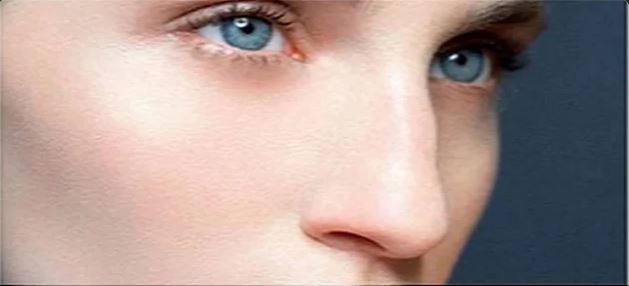 In today's busy work life and culture people hesitate in going for plastic surgeries if they think that it will require them to take many weeks off from work. But this is not true in all kinds of plastic surgeries. While on the one hand some people are ready to invest any amount of time and money, on the other hand there are many people who hesitate to opt for such cosmetic procedures. Now we know that nearly 80% of the people from any part of the world are involved in some kind of occupation and hence, they have no time for these surgical treatments.
You all might be familiar with different types of plastic surgeries and their benefits. In the world of the medical field, plastic surgeries have come a long way since they have started giving people a new look and self-confidence.
Today, in this article, we are going to talk about nose reshaping surgery or Rhinoplasty and how much downtime is required after the procedure. By downtime here we mean how much actual recovery time is needed after a nose reshaping surgery.
For those who do not know what this surgery is about and how it is performed, let us have a look at some of the basic things related to it!
Rhinoplasty is a surgery meant to correct and contour your facial features, especially the nose area. This surgery helps in both accidental cases and beautifying purposes. It totally depends on you what changes you want. It should be noted down that Rhinoplasty is a common procedure both for younger and older people. Although healing time may differ due to age differences, the procedure is all the same.
The healing process and recovery time also depends on your surgeon. It is very important to choose a board-certified plastic surgeon for your nose reshaping process. Opting for a good surgeon means you will get the right advice, proper medication, and complete instructions to follow for quicker recovery.
How Does Rhinoplasty Work?
Before proceeding to recovery time, a patient must know how the surgery will take place. The incisions of small size are made on the area to be corrected followed by contouring. You will be happy to know that you can leave for home immediately after the surgery. It is recommended that you should take the help of a friend or family member for the first 24 hours post-surgery. Your doctor will give or prescribe you the general medications to get relief from the pain and discomfort.
Let's come to Recovery now!
Recovery Process
There are different aspects of recovery. Questions to be asked or understood are plenty. How long bed rest is required? When can one return to work? How much activity after what time? When can one attend social events? Also the medical aspects like swelling, bruising, suture/stitch removal, final results.
As a patient, you may experience a little bit of swelling and bruising for the first 3 days. Appropriate medications will be given to you to ensure this settles soon and doesn't get worse. Some people prefer to give plenty of rest to their bodies while some get back to work merely in 7 days. It is recommended that even if you join back your work, do not get involved in any kind of physical or strenuous activity.
In the 2nd to 3rd week of recovery, almost all the swelling will disappear. At this point of time, you can get indulged in light activities as advised by your surgeon. But remember if you push yourself too hard, it may affect your ultimate healing process. In most cases, you can return to normal social activities after 2-3 weeks.
If we talk about the full recovery of the Rhinoplasty surgery, it may take several months. It may also take up to a year for your new nose to 'settle' into soft supple unoperated. No matter how much downtime it takes; 2 or 3 weeks, the results will be worth waiting for. The only thing that can fasten your healing process is your willpower and healthiness of your body and of course, a good surgeon.
https://indiancosmeticsurgeon.com provides the best possible medical care and advice to all its patients. So, do not think twice before dropping any of your queries. Happy Healing!