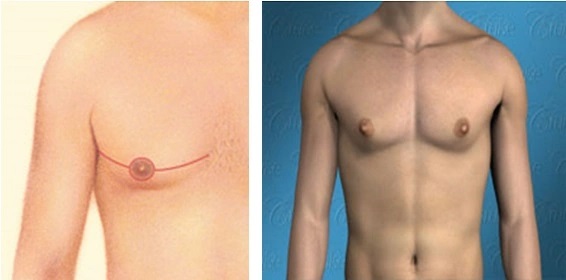 Physical appearance of an individual gets significant attention in our society and it is perfectly fine to be conscious about your outer personality. Good Looks hold equal importance for both men and women; this is the reason why men also consider enhancing their looks through various methods. One of those significant procedures is plastic surgery, which helps you to gain confidence while enhancing you physical appearance. Different cosmetic surgeries can enhance several physical features such as facial or body structure. Talking specifically about facial appearance, some most common procedures opted by both the genders are nose surgery, tummy tuck and liposuction.
Coming to male plastic surgeries, men usually consider surgical treatments to achieve more defined features such as sharp jawline, trimmer waistline, etc., which make them look and feel attractive. Some of the popular procedures among men include:
• Liposuction
• Tummy Tuck
• Fat Transfer
• Nose or Ear Surgery
• Male Breast Reduction
• Brow Lift Surgery
• Facelift and Neck Lift
• Chin Augmentation
• Eyelid Surgery or Blepharoplasty
The first and foremost step is to consult an experienced cosmetologist who will conduct a medical check-up to analyze if the candidate is physically fit and if the surgery will be beneficial for him. This analysis requires a full body check-up along with the blood test and thorough understanding of patient's medical history.
What makes a perfect candidate for the surgical treatment?               
For the procedure to have desirable effects and to avoid any problem during or after the operation, abiding by the guidelines below is essential:
Physical and Psychological Health – It is important to ensure that the concerned person is physically fit for the surgery and should not be suffering from any chronic disease which could affect the procedure. He should be physically and psychologically stable and mentally prepared to get the process done.
No Smoking – The candidate should not be habitual of smoking. It is better to quit such habit prior to the surgery to eliminate any complication and to improve the chances of desired results.
Realistic Expectation – Apart from being healthy, it is necessary that the patient has realistic expectation from the procedure. Equally important is to ensure that the surgery will not leave any stressful side effects on the patient's body.
Few Points to Consider
The advancements in medical tools and techniques have made plastic surgery a safe and efficient procedure but the patient might feel uneasy to take such a big step. To provide assurance in such cases, few things are vital to take care of:
• The candidate must disclose any medical condition that could have an impact on the outcomes.
• After surgery, the body should get proper time to heal; so, it is important to take a break before resuming everyday activities.
• Adhering to the medication and instructions as provided by the surgeon will ensure speedy recovery and to reduce the chances of any complication.
Benefits of Plastic Surgery for Men
Indeed, men can also opt for a specific surgical treatment according to their requirement, but only after having proper consultation with a licensed surgeon. The reasons for the cosmetic process may however vary, such as:
• To get rid of health complication like breathing problem
• Not being able to lose weight
• To achieve a desired appearance after an accident or hereditary defect.
The successful results of such procedures will surely help them to gain self-confidence and to reduce social anxiety. If the candidate is not suffering from any health complication and has realistic expectation, plastic surgery would be an ideal method to enhance the outer appearance of the men.