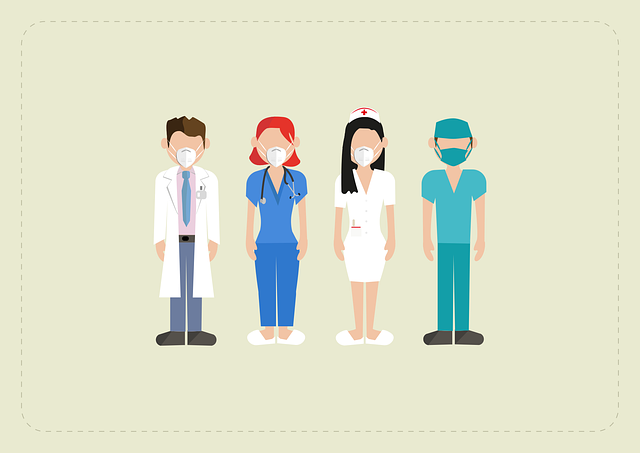 Are you planning your first plastic surgery to be carried out on your body to enhance your features?
Or you are planning to go for another one?
If yes, then you might be afraid about your safety in this time of pandemic!
With the ease in lockdown, the life is getting back to normal and healthcare centers have also been resumed to provide best possible services to their patients. Nevertheless, in today's scenario, you would need to take care of many important points before undergoing any surgical procedure done.
Important Safety Provisions at the Surgeon's End
Look for a surgeon who follows utmost health and safety protocols, such as:
•  Interacts with the patients mostly online on a prior appointment
•  Appoints staff at the entry for thermal screening of clinic staff and the patients.
•  Restricts the entry of anyone even with minor symptoms.
•  Has proper sanitization equipment for patients and staff such as sanitization machines and hand sanitizer at the entry of the clinic.
•  Ensures that everyone wears a mask, including both clinic staff and patients.
•  Every one in the clinic should maintain social distancing.
•  Instructs the visitors with the patients to wait outside the clinic, considering the present scenario.
•  His staff wears the PPE kits and the face mask properly during the surgery
•  Has installed the protection shield between the staff and the patients.
•  Ensures proper sanitization of the clinic, two or more times a day.
Significant Directions for the Patients
Just like with surgeons, the patients should also care for several things:
•  Takes a prior appointment for your physical examination.
•  Maintains at least a distance of 6 feet from another person in the clinic.
•  Makes sure not to accompany children and elders.
•  Waits in his / her private vehicle.
•  Makes sure to be on the time of your appointment, for a hassle-free consultation.
•  Wears the mask and gloves, during visit to the doctor.
•  Does cashless payments.
•  Carries a pocket sanitizer all the time, for more safety.
Pre-Surgery Precautions for the Patients
As a patient, you also need to take several precautions before undergoing a surgery, such as:
•  Stay at home and don't go outside for minimum two weeks before the procedure.
•  In case of emergency, cover your face properly with mask or cotton scarf.
•  If you are out, follow the social distancing protocol strictly.
•  Check your body temperature daily with a thermometer at home.
•  On the day of surgery, sanitize yourself with soap or body wash before leaving home.
•  The area that will be injected or filled should be properly cleaned.
•  There should be no makeup on the skin.
•  It is your responsibility to openly answer all the health-related questions asked by your doctor to avoid the risk of Covid-19.
Responsibilities of Surgeon and Staff before the Surgery
The surgeon and the clinical staff have also many responsibilities to care for before proceeding with a surgery. This is mainly to avoid the threat of Coronavirus infection and to make the patients positive about their safety:
•  The clinic should be properly sanitized before the procedure for the perfect ambience.
•  One patient at a time should be attended and examined.
•  There should be a clean and dedicated private surgery room.
•  All the necessary surgical equipment should be at well-arranged and sanitized prior to the treatment.
•  It is their foremost responsibility to maintain wellbeing and security of the patient.
•  Additionally, it is doctor's responsibility to examine the patient's body temperature, 2-3 days prior to the procedure and the day of surgery itself.
Safety Measures to be taken at Your Residence
It is indispensable to follow some precautions at your home as well. Following them in your day to day life can significantly reduce the risk of virus:
•  Wash your hands for minimum 20 second with soap or a liquid hand wash.
•  Use a tissue while you sneeze or cough and throw it after every use.
•  Do not touch your face or always sanitize your hands before touching your face.
•  Always wear a mask before you step out of your home.
•  If you met any COVID-19 positive patient anyhow or you notice any symptom, home quarantine yourself.
•  Without any delay, make an appointment with your doctor and follow his instructions.
Book an Appointment with a Licensed Surgeon!
If it is not possible to avoid the surgery, then it is possible for you to fix an appointment with a plastic surgeon even in this Coronavirus situation. But make sure to reach out to a certified professional and experienced surgeon who follows all the precautions and safety guidelines as specified by the government. It would be appropriate to trust such experts for better hygiene, health and utmost safety in the Covid-19 pandemic.