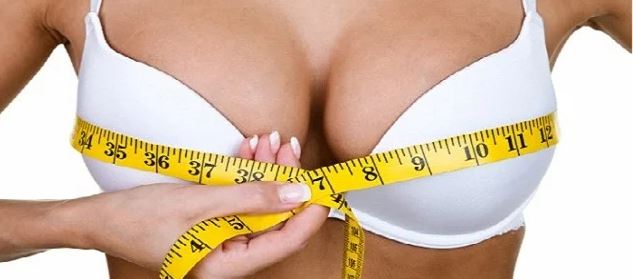 Medical science has come a long way from saving lives to enhancing the beauty of human beings. Today, one can easily have a solution for problems relating to their physical appearance. Cosmetic surgeries are the most prominent surgeries in medical sciences which help people to improve their appearance, reverse effects of aging & much more. There are many kinds of cosmetic surgeries that are performed nowadays; breast augmentation surgery is one of them.
Breast augmentation, also known as Augmentation Mammoplasty in medical terms, is a surgery that is performed to enhance or increase the size of your breasts through fat transfer or using implants. It is different from breast uplift or lift or mastopexy which helps in improving the shape of sagging and loose breast and may be possible without an implant or fat graft.
Most online sites confuse and are unable to distinguish between the two. Consider what your main concern is. Is it loose saggy breasts which are fine in a bra and you are happy with size? Then you don't need augmentation, adding volume may make it fuller temporarily but extra weight will cause them to sag again. Go get mastopexy.
Augmentation means increase. In context of breast it means increasing size or volume of breast. Those having small breast size from the starting, or even for women who just want to give an enhancing look to their outer personality. 'Boob job' is a casual way of pronouncing breast augmentation by the patients. The procedure generally increases size, gives firm shape, and fullness to the breasts.
Why should you consider Breast Augmentation?
There are many reasons why you can consider having this surgery; some of them are listed below:
• Breasts can be reconstructed after you have been through breast cancer.
• Breast size can be restored after pregnancy, breast-feeding.
• Enlarge naturally small breasts.
• Last but not the least, to give a proportional balanced look to your body.
Are you eligible or a good candidate for Augmentation Mammoplasty?
After knowing all the advantages and features of this surgery, you might be wondering whether you can undergo this procedure or not? Well, you have landed at the very right place to know your eligibility for this surgery. https://indiancosmeticsurgeon.com/ provides you the detailed information through which you can decide a Yes or No for this treatment.
Below is a description of some factors by which you can mark yourself as eligible or not eligible –
• Keep in mind that you are not pregnant or breastfeeding a child if you are thinking of this cosmetic procedure. Wait for some time.
• You have a healthy body and you have no chronic disease (if so, tell your surgeon about the same).
• You have asymmetrical and unsatisfied breast size which bothers you both personally and publicly.
• Your breasts are losing shape and volume after pregnancy/breastfeeding.  But your surgeon may suggest you combine implants with lift.
• Aging has reduced the size of your breasts and you seem to be unhappy about the upper portion of your body.
• Some women also opt for this procedure if the size of both their breasts is not equal or one or the other breast is elongated.
Now you might think that there are several good reasons to opt for the procedure, but you must expect a realistic result. Since this surgery is another type of cosmetic surgery, it may or may not involve risks. You should consider the after-effects and post-recovery care before you make the right decision.
Who should not consider this?
As already explained above, if your main concern is looseness or sagginess, but you are happy with size when your breasts are held in bras. You need lift surgery to do permanently what your bra is doing, lifting and holding your breast up. Getting Implants may make breasts tighter but increased weight will make gravity pull them down further. Meet an experienced Cosmetic surgeon who would help you choose the best procedure for yourself.
How is it done?
A breast implant is a medical prosthesis that is placed inside your breast to create the required look. There are mainly 3 types of implants which you can choose during this surgical treatment:
1.Saline implants
2.Silicone implants
3.Alternative composite implants
An incision will be made around the breast area and the implants will be inserted to get the required shape. After that, the incisions are closed and wounds are dressed. Consultation with your surgeon for regular check-ups is mandatory.
You should think and analyse all the factors before getting this surgery done. It is highly recommended that you should get all the information in-hand from an experienced surgeon before opting for this process. It is to be noted that the cost of such surgeries is higher than any normal surgery and no medical health insurance cover such costs. Think wisely and in case of any confusion, feel free to take help from https://indiancosmeticsurgeon.com/