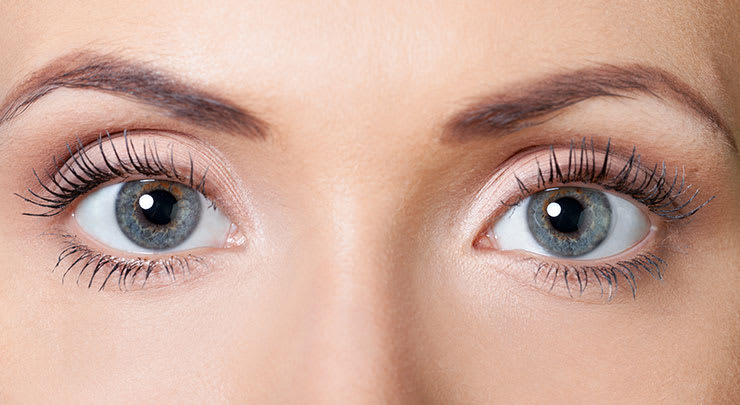 Why you should choose Eyelid Surgery to look Younger?
Eyelid surgery, very well known as Blepharoplasty, is a type of cosmetic surgery that is done to improve the appearance of the eyelids. This surgery also helps older people who have a problem with vision due to sagging upper eyelids. However, it does not work on other issues like dark circles, crow's feet, fine wrinkles, etc. Skin from both upper and lower eyelids can be removed surgically.
Human skin is very sensitive and ages with time; it loses its elasticity and excess skin from the upper eyelids hangs below over the eye area. In the lower eyelids this looseness of skin appears as bagginess and tear trough deformity. Eyelid surgery makes you look less tired or sleepy and brings back a few years of younger look thereby it can improve your personality and build up self-confidence. However, it does not alter your entire facial structure. Before a man or a woman decides to get this surgery done, he/she must think about what goals are to be achieved and how they want themselves to look. It is also important that you discuss all the doubts, questions, precautions related to the surgery with your surgeon.
Are you eligible for Eyelid Surgery?
Eyes are a very delicate part of the human body and if any change is done in order to beautify them, one should be mentally and physically ready. Along with the person's mental consent, many physical aspects have to be fulfilled to perform this surgery. Good health is the biggest and foremost factor for people who choose eyelid surgery. Generally, people above the age of 35 – 40 prefer this treatment but if you find a sagging skin problem in your family, you may opt for it sooner. Smokers are recommended not to have this surgery due to an increased risk of complications.
Choosing the Right Surgeon is Important!
If you have made a firm decision to have eyelid surgery, the very next step is to find a good & experienced doctor. Visiting a competent and experienced professional surgeon may cost you a few thousand bucks extra but it reduces the risk factors and ensures better results. The different surgeons can perform this surgery but Plastic Cosmetic surgeons are doing these procedures routinely and have good hands-on this procedure. Other surgeons like most commonly Ophthalmologists and Oculoplastic doctors, oral & maxillofacial, ear & nose surgeons can also do the needful but do be sure that they have been doing these kinds of surgeries regularly.
Are the results of Blepharoplasty permanent?
Aging is a biological process and it continues no matter what. No surgical procedures or medications can stop aging completely but surgeries like 'eyelid lift' can surely make you feel good and confident. It may also be noted that the effects of this surgery may not last forever but it can change your look for quite a good period of time as you want. A study shows that a person with good health can retain eyelid surgery effects up to 10 years. Now, 10 years is a good enough time for your personality and in the future, you may repeat the process if you want.
You have all the rights of looking beautiful and young, why not start with your glittery eyes!
It sounds interesting, isn't it? So, now that you find yourself eligible for eyelid surgery, you might want to know its magical effects and advantages.
Benefits of an Eyelid Surgery:
Restores a younger shape above the eyes; this is the reason why most people look out for this surgery.
A tremendous boost in self-confidence. Believe it or not, opinions about your appearance matter!
Looking more alert and rested.
Positive social interactions.
Improved vision – removal of sagging skin from the front of your eyes helps in improving vision.
Customizable options – you can combine this surgery with other c
osmetic procedures to enhance your facial features.
Great results with minimal or no scarring.
Long term results.
Now that you know all about this surgery and its benefits, visit us at https://indiancosmeticsurgeon.com/blepharoplasty  We are right here to help you look more beautiful and younger than ever before, with the utmost care and the best medical services.