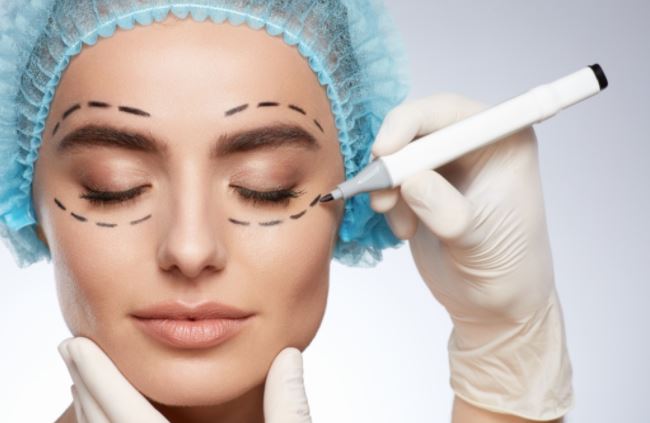 Eyes are one of the most beautiful and noticeable features of any human being. It does not matter whether you are a man or a woman; everyone wishes to have a perfect body including eyes. Now you may be familiar with the fact that plastic surgeries, introduced by the medical field, have helped hundreds of people in improving their physical appearance. Whether it is related to removing excess fat from your tummy, giving a perfect shape to your butt, or repairing a broken nose, plastic or cosmetic surgeries have a solution for everything.
Human beings never stop growing and with the increasing age, many factors tend to change in their body. People lessen their physical activity, have less energy, reduced eyesight, etc. In this article; we are here to talk about one such problem, which is excess fat tissues in upper or lower eyelids.
Many of you may be familiar with this issue and many of you may not. For those who do not have a clue, this article will surely help. As your age increases, the skin and underlying tissues of and around the eyelid which hold the fat around the eyeball start loosening. It may lose up to an extent, such that it starts covering your eyes and blocks the sight of line and your vision may be reduced. Another reason for this may be the presence of extra fat tissues on the top of your eyelids. Most of the times when this is not blocking the line of sight it may still be cause of concern. It gives a tired look and feeling of bagginess. But as we said, plastic surgery has got it all covered for you!
If you want to get rid of the baggy tissues or skin which come in front of your eyes, maybe it is time that you should go for a cosmetic procedure known as Blepharoplasty. Surely, you would be thinking that is it even possible to remove the extra skin of your eyes like your tummy? In medical terms – yes, it is possible!
Blepharoplasty is a kind of surgical cosmetic procedure in which a small incision is made on the upper eyelid area and extra fat tissues or skin is removed. This surgery helps in reducing age complex, improving your vision, and much more.
We are here to present some of the facts related to blepharoplasty which will leave your eyes open. So, here you go!
FACT #1
You are not given full anesthesia before a blepharoplasty – Yes, it is true that you can remain completely awake during this surgical process. You will be given mild anesthesia which deeply sedates you so that you can feel comfortable enough.
FACT #2
No or few surgical risks – It is quite obvious that the patient will experience some bruising, pain, and swelling after the surgery. But there are minimal risks in blepharoplasty.
FACT #3
The popularity of the surgery – It is one of the most common and popular surgeries among other plastic surgeries. A survey in the US shows that in 2016, more than 206,000 blepharoplasty procedures were performed.
FACT #4
Both the eyelids can be treated – This surgery is not only helpful in treating the extra skin of the upper eyelid, but the extra skin in lower eyelids below the eyes can also be treated in the same way.
FACT #5
Eyelift combined with other procedures – While a blepharoplasty makes your eyes look beautiful if combined with other surgeries like a brow lift it may give remarkable and amazing results.
FACT #6
Blepharoplasty may be covered in your insurance – Indeed, most of the medical procedures are not covered under any kind of insurance policy. Eyelift surgery is an exception in this case. You just need to contact your insurance provider before the surgery.
FACT #7
No Visible Scars – If you are in the hands of a good surgeon, there will be minimal scarring near your eyelid area after the procedure. These scars also tend to heal and fade away with time.
FACT #8
Noticeable improvement in your vision – If the sagging skin which droops around your eyes gets off, you will be able to see better, right! By having a blepharoplasty, you may have a clear vision once again.
FACT #9
Long-Lasting Results – It takes up to 12 months to fully recover and see the actual results of this surgery. However, you may start noticing a significant change immediately after the treatment.
FACT #10
Quick Recovery – You ought not to take many days off from work. Within a week or two, you can easily recover and return to your workplace and routine activities.
Since you know many important facts and advantages of eyelift surgery, do not let baggy eyes stop you to have a clear view. Contact us at https://indiancosmeticsurgeon.com now!